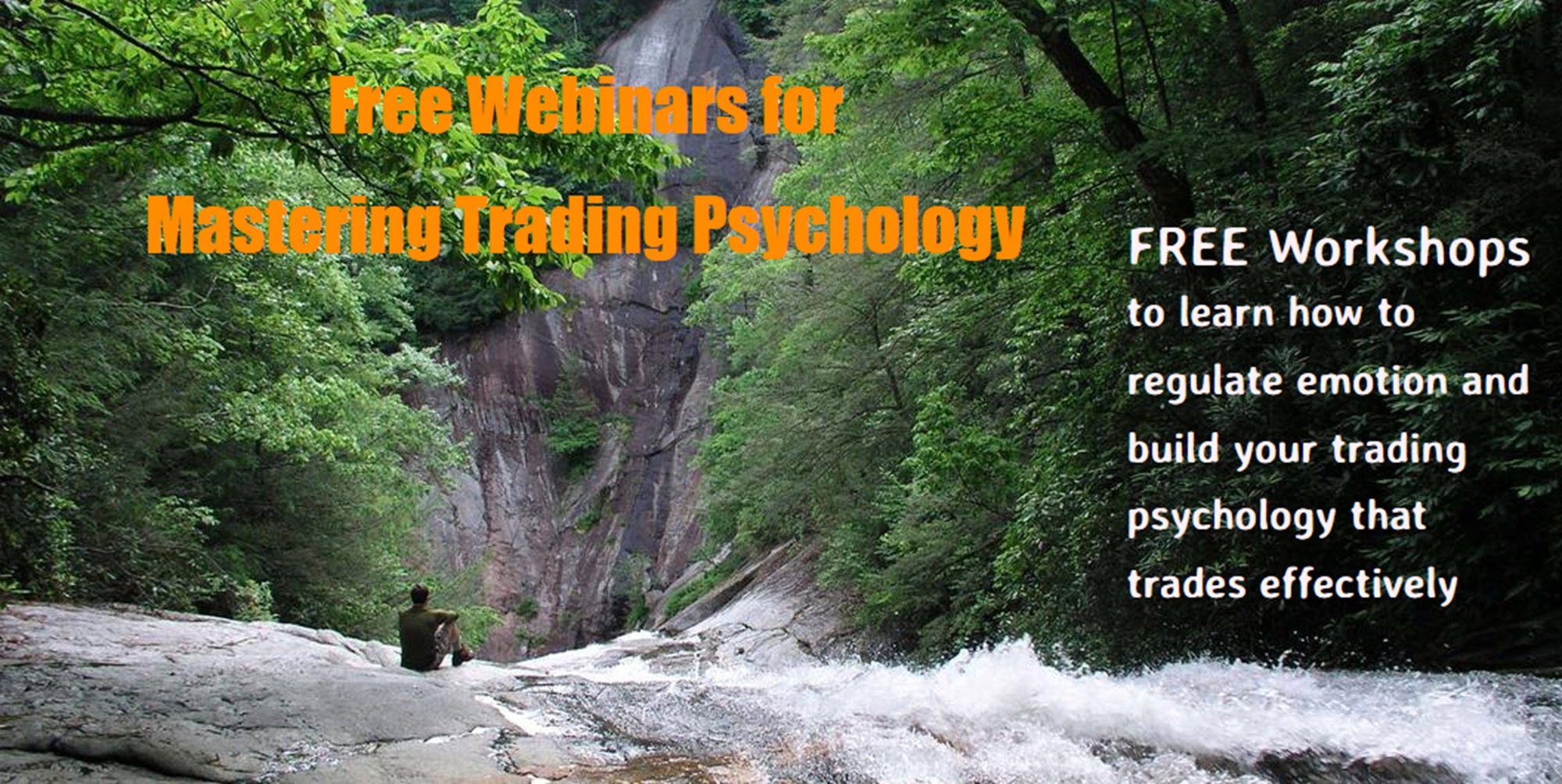 These FREE Trading Psychology webinars teach you how to effectively apply your knowledge of trading in the pressurized environment of trading.  This is when Trading Psychology really counts.  It is the EDGE.
FREE Trader Psychology webinar opportunities in December 2023

Please join us for our Free LIVE  Webinar in the month of December 2023

TOPIC - Winning by Developing the Essential Skill of Losing
Description:
We all want to win and hate losing.  It is a powerful bias built into the core of
the mind you bring to trading.  And in
other areas of your life, it has served you well.  Then came trading.  Your beliefs about winning, and not losing,
are put to the test.  And you discover
that they hold you back from becoming the trader you know you can be.  Resisting a loss becomes the barrier to
becoming a winning trader.  By trying not
to lose, your loss is even larger.  Just
look at your trading account.
What if there were another way…where strategic
losing became part of being a successful trader.This webinar teaches you how to develop this
new attitude about taking losses to achieve success.The world of trading demands a different way
of understanding both winning and losing to be successful.If you are serious about becoming a winning
trader, come to this webinar and learn to lose like a winning trader.
​​IMPORTANT!  Please note that the time shown is U.S. Eastern Standard Time.
Need to Watch a Trader Psychology Webinar Now?
​

Free Webinars for
​​

​​

Mastering Trading Psychology
Click the video below to be taken to our YouTube Channel selection for more Trading Psychology webinars